Recently I was nominated by Nicole from In The Life of NM for the Liebster award, I was also nominated by my friend Amy from Amy Eliza but I had already started this post so I wasn't able to do both, but thank you both for the nomination! If you don't know what The Liebster Award is, it's basically a way of recognising blogs with under 1000 followers, and discovering new blogs to follow and read. Both Nicole and Amy have amazing blogs with great content so I would definitely recommend giving them a read; not only this they are lovely girls who deserve recognition for the time and effort they put into their posts. There are a few rules as part of The Liebster Award, but other than that it's just a great platform to interacting with other bloggers.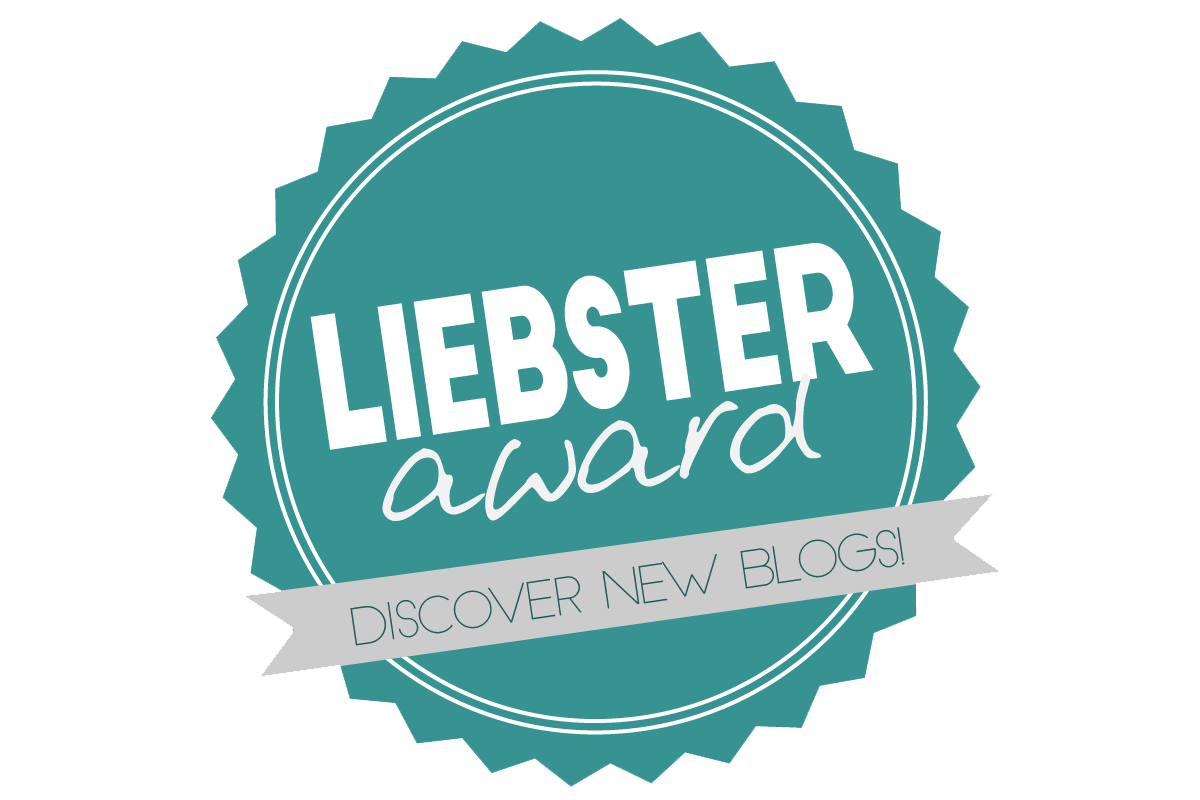 1. Thanking and linking the blogger who nominated you.
2. Writing 11 random facts about yourself (can be anything!)
3.
Answering the 11 questions provided by the person who nominated you.
4.
Nominating up to 11
bloggers of your choice for The Liebster Award.
5.
Creating 11 new questions for the bloggers you nominate to answer.
6.
Let the nominees know your post is up and that they're nominated.
Let's kick it off with 11 random facts about me.
1. I have moved house 7 times in my life, involving 3 different towns, one of which was in New Zealand.
2. I am obsessed with Simon Pegg films, Hot Fuzz is my all time favourite film, closely followed by Titanic.
3. I once had a cat called Kitty; original!
4. I plan to visit every continent and as many countries as I can in my lifetime.
5. I am terrified of flying on planes, yet I still go on holiday despite the fear.
6. I can touch my nose with my tongue, a talent? Disgusting? Both maybe.
7. I plan to apply for The Great British Bakeoff one day.
8. I like all foods except rocket and lamb.
9. I am obsessed with Disney, who doesn't love Disney though really...
10. I genuinely think I'm addicted to shopping.
11. I have family scattered all across the world, basically my family is huge.
Now you know a little more about me, let's now answer Nicole's questions!
1. What do enjoy the most about blogging?
I love having a place I can share all my thoughts about things I have interests in, as well as interacting with other bloggers from all over the world. Not only this, it's a great way of letting my creativity out in form of writing and photography.
2. What is your favourite blog and why?
I really can't single out one blog I love, however in general beauty and fashion blogs are my favourites as that's where my interests lay.

3. Where do you see yourself in 5 years?
Hopefully with a decent degree in Psychology and doing a career I love and am successful at. I would also love to still be blogging and hopefully my blog will continue to grow.

4. If you were given the chance to visit any place in the world, where would you go?
New Zealand. Despite living there for part of my life as well as travelling their previously, I would love to go back as I love everything about the country.

5. What is your favourite trait about yourself?
Probably my positivity about other people. I hate negativity and generally try and get on with everyone I meet.

6. Who or what keeps you motivated to blog?
My enjoyment for what I write about and the readers of my blog. If there's something I come across which I see would potentially be a good blog post, I will blog about it! I also like to give the readers of my blog continuous content.

7. What is your most happiest memory?
Holidays with my boyfriend or family. It's hard to say a specific time but when I am with the people I love in nice surroundings, I can't be happier.

8. What is your most prized possession?
This may sound a bit sad but probably my laptop. Simply because it holds so many memories in the pictures stored on there, I love looking back through them.

9. Can you speak any other languages? If not, which language would you like to learn?
I did GCSE German so I know a little of that. However I would love to learn Spanish.

10. What is your guiltiest pleasure?
Cheesy music. I love listen to cheesy songs and singing along.

11. What is the craziest thing you've ever done?
I'm not the craziest person if I'm honest haha! However I climbed a glacier once which was pretty scary, but the view was very impressive!
11 questions for my nominees.
1. What are your favourite blog posts to write?
2. What made you start blogging?
3. If you could have any wish granted, what would it be?
4. What would you consider is your worst habit?
5. What is your dream job?
6. If you could be anyone for the day, who would you be?
7. Who is your favourite blogger/vlogger?
8. What's your favourite food?
9. If you could time travel would you visit
the past or future?
10. Who is your style icon?
11. What's your funniest memory?
My Nominees.
I hope you all enjoyed this post, it was something a bit different but I'm glad to have been nominated so thank you again Nicole. Until next time,